Pilot tables zijn ontmoetingen waarbij vijf start-ups (of bedrijven) de mogelijkheid krijgen om gedurende vijf minuten hun concept te pitchen aan de directie van zorginstellingen. Na deze pitchronde kiezen de zorginstellingen drie start-ups uit waarmee ze persoonlijk in gesprek willen gaan. Vind hier een verzameling van start-ups en bedrijven die reeds de revue gepasseerd zijn.



Attractive2Wear biedt een creatieve en kosten-minimaliserende oplossing waarbij de kledij aangepast wordt met een magnetische sluiting. Zo wordt het verzorgingsmoment voor de zorgvrager een aangenamere belevenis.



Advelox is a secure GDPR-compliant communication platform that allows patients to contact their own caregivers by message and organize a teleconsultation.




Andaman7 helps you gather and manage your personal health data. We help you reclaim it and make use of it for better care. Andaman7 puts you in control.




Create and implement care pathways and guidelines, build evidence, and improve outcomes with a single collaborative platform



Bingli asks smart medical questions in advance so doctors are better prepared and appointments are more time efficient.




We built Booqit around the belief that the organization of medical & social transport should be easy.




Byteflies is currently developing wearable products for people with epilepsy, sleep disorders, cardiorespiratory and neurodegenerative conditions, and monitoring of acute viral infections.




We're a medtech startup on a mission to restore the sleep of the one billion people that suffer from a sleep disorder.




Op basis van een eenvoudige speekselafname bepaalt ons geaccrediteerde labo je DNA en ontvang je gepersonaliseerde informatie over jouw optimale voeding, beweging, levensstijl en medicatie.




Epilog brings advanced EEG diagnostic technology to clinical practice as a service. This service, focused on epilepsy, allows to focus on the interpretation of the data to the benefit of the patient or the study.



The into.care platform improves your workflow, helps you collaborate with team members and lets you regain control over your daily healthcare routines. It reduces the stacks of paper, and speeds up administrative processes.




LynxCare partners with leading healthcare organisations to increase the availability of actionable & precise data with the sole goal of improving patient outcomes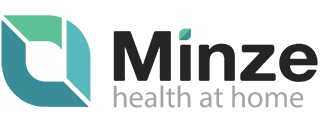 Diagnosis and monitoring of voiding disorders
 at home, in the hospital or private practice.




Process Driven Dialysis Software: Advance your care processes and experience a new, cost effective, high quality and safe way of working!



The DISQOVER self-service knowledge discovery platform enables smarter data-driven decisions and accelerates time to value by unlocking insights from siloed data.




Social in Motion addresses societal deficiencies using advanced technology s uch as Iristick smart glasses and Proceedix mobile procedures & instructions.



Spentys offers a complete, efficient and clinically-validated 3D scanning, modeling and printing platform which enables healthcare providers in creating high-quality, patient-specific orthoses faster and at lower costs.




ViViDoctor is a video based telemedicine company that lets a patient connect to a certified local doctor within minutes